My Blog
Posts for: June, 2018
By Cambridge Family Dental
June 20, 2018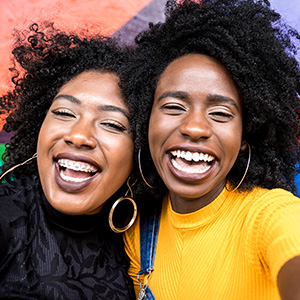 June is the month when lots of important events happen—like weddings, graduations, and family get-togethers. When the weather turns balmy and the days get longer, it's the perfect time for a celebration…and today it's easier than ever to capture those special moments in pictures that will be treasured for years to come. Are you ready for your close-up?
Both professional photographers and dentists want to help you look your best when you're smiling for the camera. Here are a few suggestions from both kinds of pros for capturing a great-looking smile.
Tilt your head just a bit
Instead of looking straight at the camera, try turning or tilting your head slightly. This often presents a more flattering angle, and can hide small facial asymmetries. If your face has a "good side" (you can check by looking in a mirror), be sure to make it visible. But even if your head is tilted or turned, your eyes should be looking at the camera.
Moisten teeth before the shutter clicks
A sparkly smile is the most appealing one. Just before the picture is snapped, run your tongue over your teeth to give them a little extra shine. Highlights in the teeth, lips and eyes add liveliness to your portrait.
Relax—Don't clench your teeth!
It's better to smile naturally—perhaps with teeth slightly parted, or lips in a more relaxed position—than to force yourself to make an artificial-looking grin. Try recalling things that make you joyful, or think of people you care about, and chances are your natural smile will shine out.
Have your teeth professionally cleaned at the dental office
Before the big event, you can ensure that your smile looks its best with a professional cleaning at our office. This treatment removes layers of plaque and tartar on visible tooth surfaces, as well as between teeth and under the gumline. It not only makes teeth look their best, but it's also an effective way to fight tooth decay and gum disease. And while you're here, it's the perfect time to talk about any cosmetic issues that may be troubling you about your smile. With treatments like teeth whitening, cosmetic bonding or dental veneers, we can help you get the smile you've always wanted.
If you would like more information about professional teeth cleaning or cosmetic dentistry, please call our office to schedule a consultation.
By Cambridge Family Dental
June 10, 2018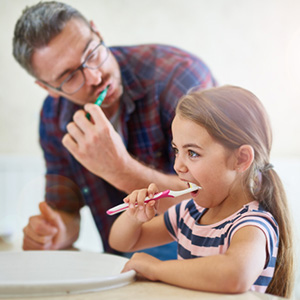 Your child's teeth and gum development is truly a wonder. In just a little more than two decades they'll gain and lose one set of teeth, while the subsequent permanent set will grow in coordination with other facial and oral structures. All of these structures will finally reach maturity sometime in early adulthood.
Sometimes, though, obstacles can arise: disease, trauma or even genetics can derail normal development and endanger future health. So although nature does most of the heavy lifting, there are things you should do to keep your child's dental development on track.
For instance, begin oral hygiene practices before their first teeth come in. By wiping their gums after feeding with a clean damp cloth, you can help reduce the numbers of disease-causing bacteria in the mouth. Once teeth appear switch to brushing.
There are also habits to avoid. Don't kiss your baby directly on the lips—you may transfer to them your own mouth bacteria, which their young immune system can't yet adequately handle. Also, avoid putting them to bed with a sleep-time bottle filled with sugary fluids (including milk or formula) because the constant contact between the sugar and their teeth could increase their risk for tooth decay, the number one dental disease in young children.
Of course, not all prevention efforts depend on you alone—we're your partner in helping to keep your child's dental development progressing normally. We can provide preventive treatments like sealants or topical fluoride to reduce the risk of tooth decay, while continually monitoring for signs of the disease that may require treatment. We also look for signs of emerging bite problems that may require intervention before their effects worsen.
This is all part of regular dental visits, usually at six-month intervals, which are best begun around your child's first birthday. Not only does this enable us to stay ahead of dental problems, it also helps your child become more comfortable with dental visits and increase the likelihood they'll continue the habit in adulthood.
As we said, nature is responsible for most of this amazing development without any help from us. But we can assist development and hopefully prevent issues that could diminish their dental health in years to come.
If you would like more information on supporting your child's dental development, please contact us or schedule an appointment for a consultation.